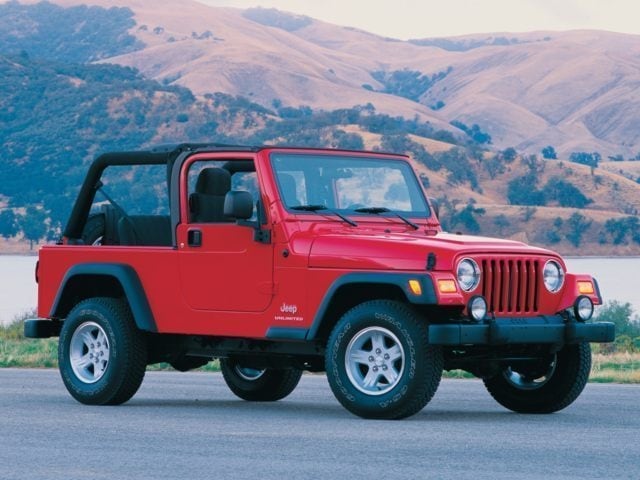 You've seen them around in Mount Vernon, OH, the famous Jeep Wrangler. Its undeniable design speaks volumes to its capabilities, and the Wrangler even has its own signature two-finger wave family. Owning a Jeep Wrangler is like being a part of an exclusive group who dare to venture further, push the boundaries, and take on life full throttle.
You'll see 2021 Wranglers riding strong alongside models as old as 1990. No matter what year Wrangler you own, it still has that famous Jeep branding that never goes out of style.
Classic Styling, Signature Capability, and Timeless Flare
When you purchase a Jeep Wrangler, you can rest assured that when the time comes to sell, you'll have an easy time finding a buyer, even if your Wrangler needs some serious TLC. Wrangler SUVs are not only fun to work on but are even more fun to customize for all kinds of adventures in the Delaware, OH area.
Another reason why the Jeep Wrangler is such a good investment is its reliability.
Vehicles that can continue to operate in dicey road conditions even with outdated technology are always a great buy and are guaranteed to give you some of your investment back.
The Jeep Wrangler offers 4WD and impressive ground clearance, meaning it's ready to roll through mud, over sand, and across rivers at any age.
Jeep Wrangler's are also overall incredibly affordable for what they offer, which is an important factor to many buyers in the Westerville, OH area.
A Jeep is a Jeep
When you have your heart set on a Jeep, it's hard to imagine yourself in any other vehicle.
The Jeep brand reigns strong in the automotive industry, and the Wrangler appeals to one of the largest customer bases out there. From college students to off-road enthusiasts and family haulers, the Jeep Wrangler is one of the most fun to drive and reliable models you can get in the Waterville, OH area.
Check out our new Jeep Wrangler models today!