2020 Jeep Wrangler
Which Jeep Frontrunner is Right for You at Mathews Chrysler Dodge Jeep Ram?
We at Mathews Chrysler Dodge Jeep Ram are very excited that you are looking for a new Jeep model to help your life move in an adventurous direction. We have just the selection that you need, and are very excited to compare the Jeep Wrangler, and the all new Jeep Gladiator to really help you decide which move is the right one. These two models have plenty to offer, and we are certain that you can find the best one for your lifestyle.
The Jeep Wrangler
The Jeep Wrangler is an absolute classic. This incredible vehicle offers up with a long list of features for you to utilize in the outdoor adventure world. With any Jeep Wrangler, you can enjoy a high ground clearance that will help you to move and maneuver in a myriad of questionable terrains. This exciting model offers up with some of the most exciting capability on the market as well.
With the Jeep Wrangler, you will have access to a long list of powerful options to take advantage of. This exciting vehicle gives you access to several different powertrains to ensure that you have the power you need. With the available 2.0-liter Turbo engine, and the available 3.6-liter engine, you will have great versatility. You can also look forward to an incredible diesel option to really push your Jeep forward. The 3.0-liter EcoDiesel V6 engine is another incredible option to take advantage of. Finally, this vehicle can come in a two door and a four door configuration.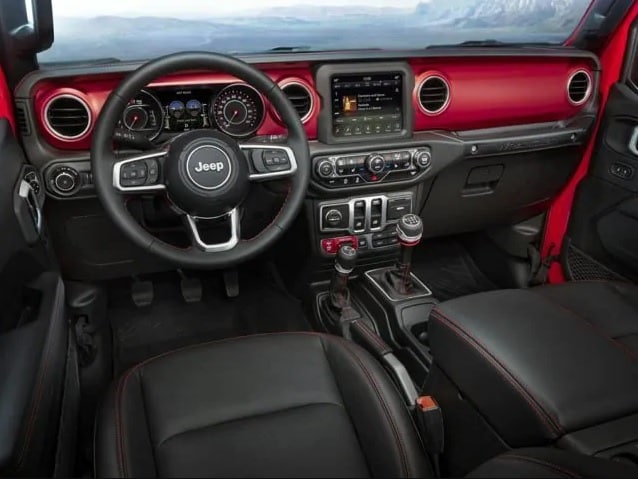 2020 Jeep Wrangler Interior
The Jeep Gladiator
The Jeep Gladiator is Jeeps newest invention. This incredible model shows off with a huge selection of exciting features, and will certainly be the go to light duty truck on your mind. This awesome model will give you access to an impressive towing capacity of 7,650 pounds. With a number like that, you will find it easy to tow whatever you need to.

 2020 Jeep Gladiator
The Gladiator also shows off with front and rear Tru-Lok locking differentials. It has FOX shocks, and even an available forward-facing TrailCam Off-Road Camera. This truck is easily one of the most exciting trucks on the market, and will be perfect for heading out on that off-road adventure that you've been dreaming about. The Jeep Gladiator only comes in a four door configuration.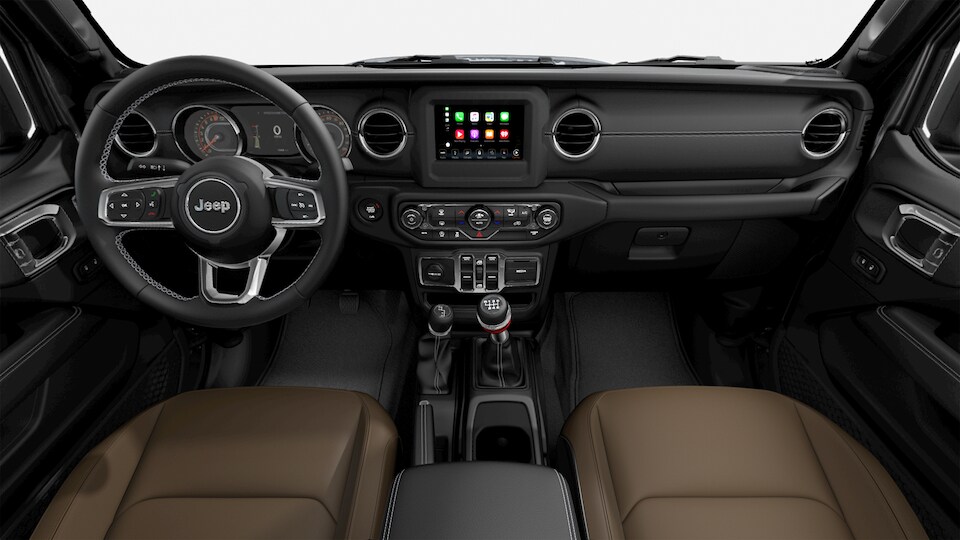 2020 Jeep Gladiator Interior
You Can Count on Jeep
Though these models are totally different, they do have a few commonalities. With the Jeep Wrangler, and the Jeep Gladiator, you can access the iconic removable roof, removable doors and of course the exciting fold down windshield to better allow the outside in. These amazing features make it truly easy to grab hold of any adventure that lies ahead of you. In addition, these two models are built to totally withstand most anything in the outdoor arena. With a reinforced frame, high factory lift, and of course plenty of off-roading technology, you will be able to easily and seamlessly enjoy the great outdoors.
We at Matthews Chrysler Dodge Jeep Ram, located nearby to Mount Vernon, Delaware and Newark, are totally excited to be able to help you work through the logistics of deciding which off-roading beast is right for you. These models are both spectacular, and will give you all you need to take on your next adventure. With our help we know that the residents of Columbus, OH and Westerville, will be able to drive off with a smile on their face and total confidence in the model that they have chosen. Reach out to us today with any questions or concerns!